This fellow, who goes by NOLIFESHAQ, claims he's never heard Lynyrd Skynyrd's "Free Bird" and records his first listen. He gets the song's ethos immediately and feels the…
The YouTube description bills this animation as "The Trippiest Video Ever". The song is synthy-bass heavy and the video takes you places.
Reddit's folks explore "What gets really weird if you think about it too much?" Authors of each thought are in [colons]. for me, it's gotta be calling people…
Bay-area Artist Pixel-Pusha went on a variety-drug binge, trying 19 different intoxicants in 19 days. He drew an illustration while under each influence, attempting to capture the essence…
"You can't have any other intent but moving. You can't worry about it, you can't stop, you can't choke. It's obvious when it works. It's obvious when it…
Casually play god with this "visual journey", growing mountains in an ocean inside a sunset, and more. Works on phone but better on desktop.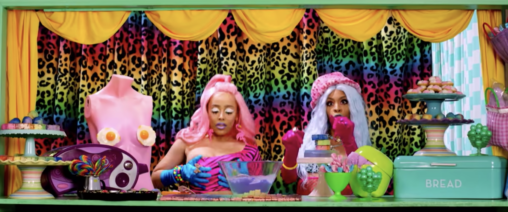 I enjoy psychedelia. I mostly enjoy hip hop. It occured to me that the two are likely married outside my awareness. The internet helped me out. Flatbush Zombie:…